Need a little extra space or just want to make your home work better for you?
doma architects provide a tailored architectural and interior design service to suit any size of project or budget.
We are able to help clients every step of the way, from initial designs, through Planning and Building Regulation submissions, onsite supervision to the completed building.
Alternatively, if you need help at a specific stage, or just need a hand with developing ideas, doma architects would be happy to help.
Please feel free to click on the pictures below to browse a few designs by doma architects.
If you would like to discuss your project with us please feel free to get in touch at any time either by email or telephone.
visit our blog for regular updates >>
keep in touch with facebook >>
see what we are talking about on twitter >>
who is talking about us on homify >>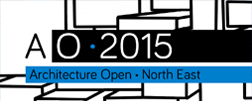 Doma Architects is exhibiting some of our work in RIBA London's summer showcase. Ruth has been invited to present the ideas behind our exhibit at the launch night on 5 June at Pop Brixton.